TWO OF JOHN'S PUMPKIN CANNONS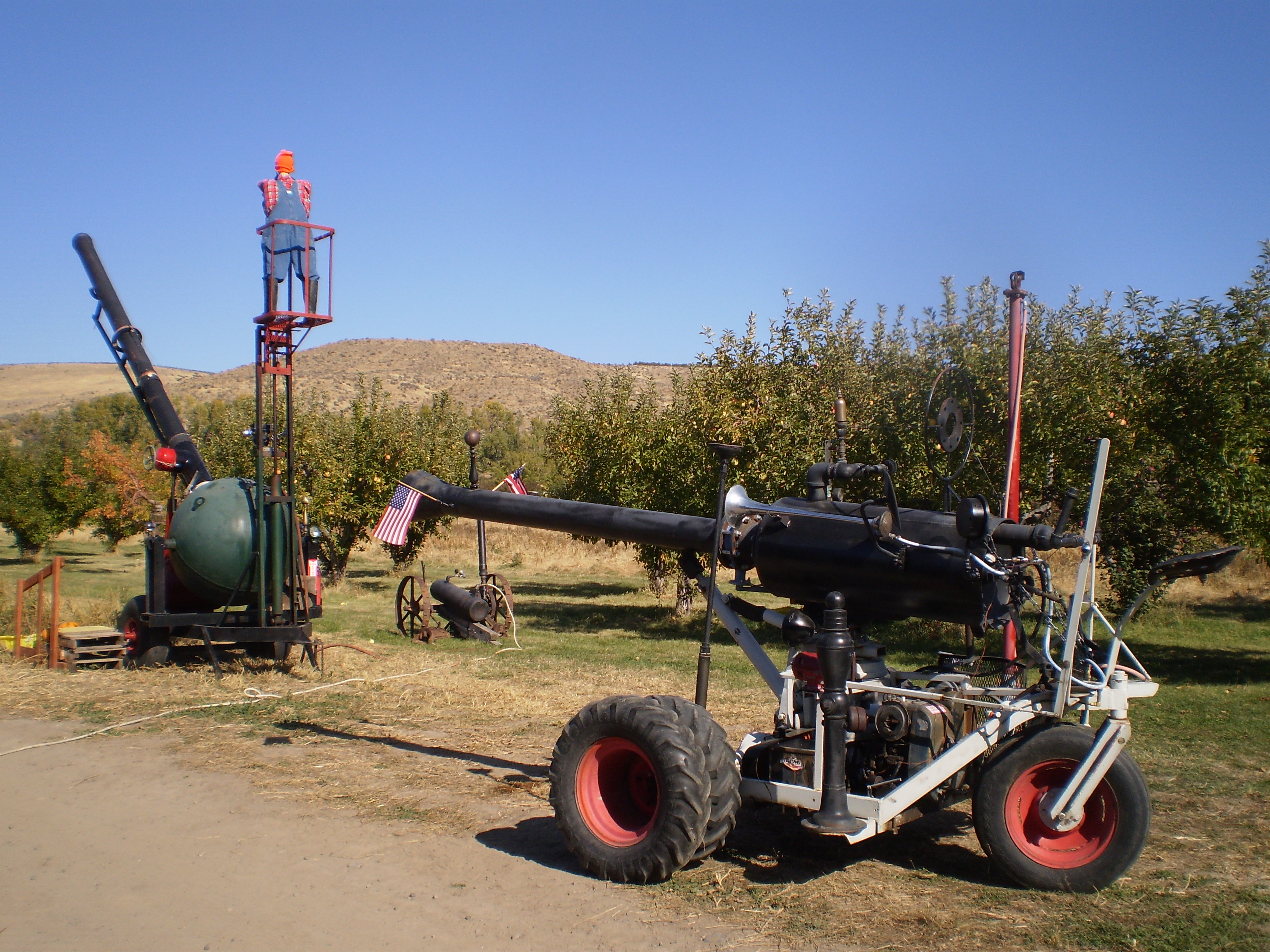 1
Pumpkin Patch School Tours 2017
2017 we will charge $7.50 per child. We accept cash, credit card, but we do not accept checks for school tours. Parents and teachers do not need to pay (or babes in arms) however they are not guaranteed a hayride and need to pay for a pumpkin (50cents lb) if they take one.

INCLUDED IN THE SCHOOL TOUR
hayride
corn maze
one pumpkin that the child can carry
farm setting
pumpkin cannon firing
farm animals for viewing
INFO TO USE IN YOUR PLANNING
there is a sitting area that you can use for lunches
or snacks, depending on the size of your group the
seating will be more or less casual
extra pumpkins will be priced by the lb. we will
determine this price in September.
plan for two hours and we can handle two classes
easily at a time more if we plan ahead
we request a head count and payment as you get off the bus
The best way to contact me and schedule is with email
tomfarm@wolfenet.com
The minimum number to be considered a group is 15.
Adults who accompany the children may ride on the haywagon space permitting, and may purchase pumpkins.